ICICM-2019 Workshop on Electronics Communication Engineering
WECE 2019 is a workshop of ICICM 2019 (The 4th International Conference on Integrated Circuits and Microsystems) to be held on October 25-27, 2019 in Beijing, China. It aims to provide a platform for researchers, engineers, academicians as well as industrial professionals from all over the world to present their research results and development activities in Electronics Communication Engineering. This conference provides opportunities for the delegates to exchange new ideas and research findings face to face, to establish business or research relations and to find global partners for future collaboration. ICICM is co-sponsored by University of Electronic Science and Technology of China and Southeast University, China.

二零一九电子通信工程研讨会将作为第四届集成电路与微系统国际会议的分论坛于2019年10月25-27日在北京召开!本次会议由电子科技大学微电子与固体电子学会,东南大学联合承办,欢迎广大专家学者踊跃投稿,积极参会!

Proceedings 论文集
All accepted papers after proper presentation and registration will be collected in the ICICM 2019 conference proceedings, which will be submitted and reviewed in the IEEE Xplore, Ei Compendex, Scopus, and CPCI (Web of Science) after the conference.
WECE接收的文章,将收录到到ICICM论文集, 由IEEE出版, 会后入库IEEE Xplore 后并送检CPCI, Ei Compendex 以及Scopus等大型知名数据库检索 。前三届ICICM会议论文集均已成功入库IEEE Xplore, 截至目前,前2届论文集已经被Scopus, CPCI, 以及Ei 核心数据库检索。
Keynote Speakers | 主讲专家

Prof. Ljiljana Trajkovic, IEEE Fellow
Simon Fraser University, Canada


Prof. Zou Zhuo,
Fudan University, China


Prof. Dr. Fei Yuan,
Ryerson University, Canada

Submission Deadline

August 30, 2019

Notification Date
September 15, 2019
Registration Deadline
For Authors
September 25, 2019
For Listeners
October 20, 2019
Camera Ready
October 10, 2019
| | |
| --- | --- |
| 截稿日期 | 2019年8月30日 |
| 审稿结果通知日期 | 2019年9月15日 |
| 作者注册截止日期 | 2019年9月25日 |
| 听众注册截止日期 | 2019年10月20日 |
| 终稿确定日期 | 2019年10月10日 |
Sponsored by 主办方


Our Partners 媒体合作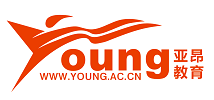 Latest News 会议新闻
July 12, 2019
The submission deadline is extended to August 30.
截稿日期推迟到8月30日
June 3, 2019
The final round of call for paper starts today and will end on July 10.
会议进入最后一轮征稿, 请感兴趣的作者抓紧时间
April 25, 2019
The conference venue is confirmed to be Chateau de Luze Hotel Beijing.
会议酒店确定为北京和乔丽致酒店
March 22, 2019
WECE 2019 online submission system opens at iConf. Conference System.
WECE 2019的在线投稿系统已开
March 17, 2019
WECE 2019 website is updated.
二零一九电子通信工程研讨会网站正式上线。。
March 15, 2018
WECE 2019 will be held as workshop of ICICM 2019.
二零一九电子通信工程研讨会将作为第四届集成电路与微系统国际会议的分论坛在北京举行 。